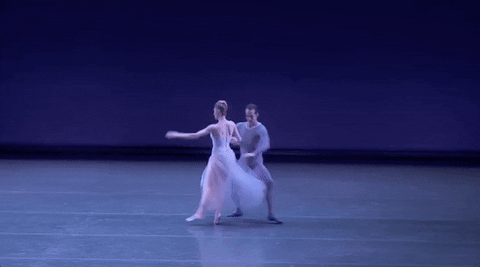 This week has been full of crazy…and the arts. But with that is coming so great planning, and reading, and more planning of life and fun. Tuesday involved a New York City Ballet working rehearsal for donors, and tonight will be a NYCB performance! I am pretty thrilled to watch some ballet while I imagine what life would be like if I could still do that.
This man who is a waterslide master. If it was me, we would have been looking at a second hip surgery.
Blue Zones: The secrets to living to 100 in locations that I'd be happy to just live in for a year of two.
Carpool Karaoke with Ed Sheeran. Need I say more.
Since we're on to YouTube videos, watch this trailer for Coco. Because it looks amazing and the voice cast the Mouse has lined up sounds amazing!
The history of pink doughnut boxes, aka, the only way doughnuts should be boxed.
Isabella Boylston teaches Crossfit men ballet. It's harder than it looks ya'll.
So on that note, "Pain, satin and paper towels: What it takes for ballerinas to dance on their toes" — The Washington Post knows where it's at
Salt: So I'm a little bit obsessed with Briny Sea Dry Goods. It's my recommended hostess gift these days.
Indoor Fruit Trees: When I turned 30 I brought a bunch of succulents home from CA, and decided if I could keep them alive for a year clearly I could keep anything alive. It's been over a year and a half, and now I'm dreaming big…olive, pomegranate, so many options!